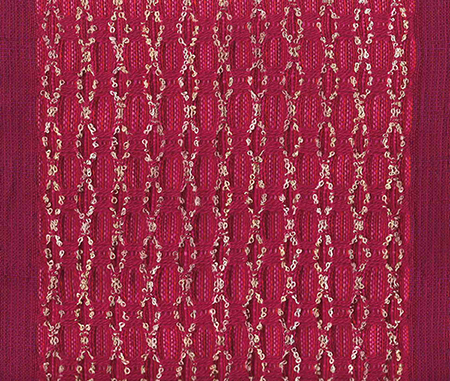 Distorted Thread Scarf

"Let's Go" (June 23, 2013) was our final show at Po Gallery. After 27 years, it seemed like the right time to close. Steve and I had a great time. We worked with many wonderful artists, enjoyed the company of countless passers-by and regular gallery visitors, and developed precious friendships. We had adventures, went through changes, made things happen, stayed grass roots. My thanks to everyone who played a role.
I still weave, paint, and exhibit my work. Show announcements, available pieces and contact information are included on this site, and I'll post on Facebook as well. If you'd like to be added to my mailing list send a note to pogalleryri2@gmail.com.
Enjoy.